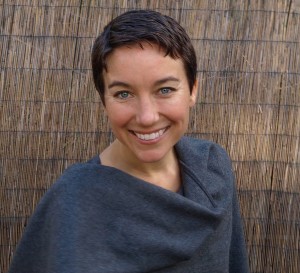 My calling in life is to help people to live happier, healthier lives so that they, in turn, help make the world a better place. I have pursued education and training in the healing arts for the last 15 years, including the study of yoga and meditation, herbology, acupressure, and counselling. I am a Registered Clinical Counsellor and Certified Somatic Transformation Practitioner.
I was born and raised in the natural beauty of British Columbia and have a deep love of Nature that forms the core of my beliefs and values. I had the privilege of living for ten years on the wild islands of Haida Gwaii.
In pursuing my education, I spent a year in Victoria, BC, studying acupressure, five summers in New Mexico studying yoga, and three years in the Bay Area of California studying transpersonal psychology. I recently completed a two-year training in Somatic Transformation, which focuses specifically on healing complex trauma.
I live in a wonderful community on Vancouver Island where I am involved with watershed conservation and yoga for social change.
I have wide and varied interests that inform my work, from traditions rooted in ancient wisdom to modern neuroscience.
To create lasting change, I believe in working with the whole person– mind, body, and spirit. I believe that healthy people create a healthy planet, so when each of us heals, we help heal the world.
Choosing the right person to help you is an important decision. I offer a complimentary consultation so we can decide if we are a good fit for working together.
To schedule a consultation or your first appointment, please contact me by phone or email.
EDUCATION
Somatic Transformation Training with Dr. Sharon Stanley, 2012–2014
Master of Arts Degree in Counselling Psychology from the Institute of Transpersonal Psychology, Palo Alto, California, 2007–2010
Diploma of Acupressure with a specialty in Jin Shin Do® from the Canadian Acupressure College, Victoria, British Columbia, 2003–2004
PROFESSIONAL MEMBERSHIPS and CERTIFICATIONS
British Columbia Association of Clinical Counsellors, Registered Member #7193
Certified Somatic Transformation Practitioner (CSTP)